House Cleaning Tips and Cleaning Checklist
SummaryArticle NameHouse Cleaning Tips and Cleaning Checklist ®DescriptionSearching for house cleaning tips? Check out our blog for the…
Looking for some great house cleaning tips? Check out our blog for the latest tips on how to keep your home clean and tidy. From cleaning tips for specific rooms to general cleaning advice, we've got you covered. Plus, don't forget to check out our handy cleaning checklist to help you keep track of everything you need to do.
If you're in need of a reliable house cleaning service near you, there are a few things you can do to find the best one for your needs. First, look for a company with a good reputation that's been in business for years. Ask around for recommendations from friends or neighbors who have used house cleaning services in the past. Once you've narrowed down your options, get a cleaning checklist from the company to make sure all your bases are covered. Finally, be sure to set some ground rules with the maids  cleaners before they start work, such as no smoking or pets in the home. After the job is completed, don't forget to leave feedback so they can continue to improve their services.
If you're looking for a way to clean your home more efficiently and effectively, then you may want to consider hiring a professional house maid cleaner. There are many different types of house cleaning available, so it's important to find one that fits your needs. Here are some tips on how to choose the best house cleaner for you:
Look for a house cleaning service with a good reputation. It's important to hire a company that has a good reputation and has been in the business for years. You want to be sure that they know what they're doing and that they'll be able to get your home clean without damaging it.
Ask around. Go online or talk to friends who have used house cleaning services in the past, and ask them which ones they recommend. You can also ask around in your neighborhood to see if anyone has any recommendations.
Get a cleaning checklist. Make sure to get a checklist of the cleaning items that the house cleaner will need before they start work. This way, you'll know exactly what to expect and you won't have to worry about anything getting overlooked.
Set some ground rules. It's important to set some groundrules with your house cleaner before they start working. Things like no eating or drinking in the home, no smoking in the home, and no pets are all good guidelines to follow.
Be sure to leave feedback. After your house cleaner has completed their job, be sure to leave feedback. This way, you can let them know how the cleaning went and whether or not you'd recommend them to others.
Keep your house clean with our top tips and tricks! From a detailed cleaning checklist to make sure you don't miss a thing, to deep cleaning tips for those hard-to-reach places – we've got you covered. Read more now.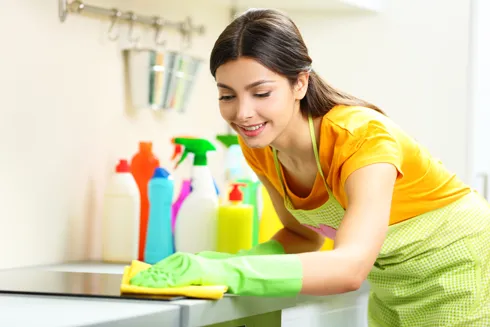 Keeping a workspace clean and organized is crucial for the success of any business. However, when it comes to maintaining a pristine office environment, the terms commercial office cleaning and janitorial services are often used interchangeably, leading to confusion. While both serve the purpose of keeping workplaces clean, there are distinct differences between these two types of services. Understanding these distinctions is essential for businesses looking to make informed decisions about their cleaning needs. In this article, we will...
Our Commercial and Residential Cleaning Services
Looking for a reliable cleaning service in Ottawa? Our maids cleaners offer top-quality commercial and residential cleaning services at competitive rates. Our team of experienced professionals are background-checked and highly trained. We use eco-friendly products and the latest cleaning technologies. Contact us today for a free estimate!
Summary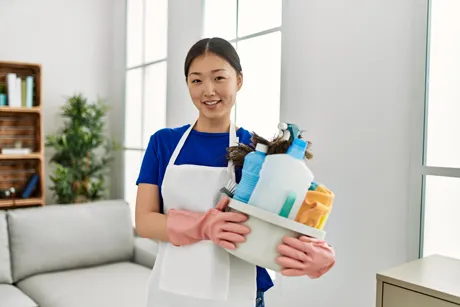 Article Name
House Cleaning Tips and Cleaning Checklist ®
Description
Searching for house cleaning tips? Check out our blog for the best cleaning tips and tricks, as well as a house cleaning checklist.
Author
Publisher Name
Publisher Logo