Ottawa cleaning services before selling your home
SummaryArticle NameOttawa cleaning services before selling your home ®DescriptionLooking for cleaning services in Ottawa before selling your home?…
Looking to get your home in tip-top shape before selling? Check out our list of the top cleaning services in Ottawa and Gatineau that will help you make a great impression on potential buyers. From deep cleaning to regular cleaning, we've got you covered. Click here to learn more.
It's no secret that first impressions matter, especially when selling your home. A recent study by the National Association of Realtors found that houses with professional photos sell 38% faster than those without. While having nice photos of your home is important, it's also important to ensure it's clean before the photographer comes over. That's where we come in. We're the best Ottawa maids cleaners for the job and are here to help you get your house ready to sell. We'll cover everything from why you should professionally clean before selling your home to how to choose the right cleaner for the job. We'll even give you our top 5 tips for getting your house ready to sell. So if you're looking to sell your home in Downtown Ottawa, Old Ottawa South, Old Ottawa East, New Edinburgh, Rockcliffe Park, Manor Park, Sandy Hill, Byward Market, Sandy Hill, Alta Vista, Center Town, Lower Town, Hintonburg, Civic Hospital, Gloucester, Osgood, Rockland, Cumberland, Orleans, Gatineau, Navan, The Glebe, Westboro, Tunney's Pasture, Lebreton Flats, Vanier, Russel, Embrun, Metcalfe, Greely, and Manotick, read on for everything you need to know about cleaning before putting your home on the market.
If you're looking for a maid cleaner in Ottawa, look no further than Clean Ottawa! We are meticulous maids cleaners with over ten years of experience. We will make your listing shine and guarantee that the job will be done to your standards (and ours, too!). Contact us today to get started!
We are always looking for new clients in Ottawa, so if you're interested in learning more about our services or have a job that needs cleaning, please don't hesitate to contact us. We would be happy to discuss your needs and see how we can help!
Why You Should Professionally Clean Before Selling Your Home
When selling your house, apartment or condo, it's important to ensure that the house is in the best possible condition. One way to do this is to have a professional maid cleaner come and clean before listing your home. Not only will this give the impression that your home has been well-cared for, but it will also help buyers feel more confident about moving in.
Buyers are increasingly looking for homes that are move-in ready. By having a professional cleaner take care of any cleaning before you list your home, you can guarantee that they'll be impressed with what they see. Our team takes pride in providing meticulous attention to detail, so you can be assured that your home will look great when they walk through the door!
When hiring a professional maid cleaner, there are a few things to remember. First, ensure that the cleaner has experience cleaning houses for sale. This will help ensure your home is properly cleaned and free of blemishes. Second, be sure to specify what you want to be done. Our team treats every property as if it were their own, so you can be confident that everything from dusting to deep cleaning will be done correctly.
If you're ready to start preparing your home for sale, please don't hesitate to contact us today! We would be happy to provide you with more information on our services and answer any questions you may have.
The Benefits of Professional Cleaning Services in Ottawa
When you are ready to put your home on the market, having a professional cleaning service can make a big difference. Not only will they clean everything from top to bottom, but they will also take care of any repairs or updates that may need to be made. In addition, their attention to detail will ensure that your home looks its best before listing it.
If you're worried about the time commitment required for our services, rest assured that we are meticulous and have the experience necessary to get the job done right. We take pride in our work and hope that you'll give us a try!
In addition to their cleaning services, professional cleaners also offer various additional services such as repairs and updates. To get the most out of our service, we make sure to be up-to-date on all the latest trends and technologies in the home care industry. We want you to know that your home is in good hands with us!
We take pride in our work and hope that you'll give us a try. We promise that you won't be disappointed.
When cleaning your home for sale, there are a few things you need to consider. Choosing the right cleaner for the job is one of the most important factors. We will ensure that your listing shines and that our work is meticulous and of the highest quality. Rest assured that we will go above and beyond to ensure that your home looks its best before it goes on the market!
There are many factors to consider when choosing the best maid cleaner for your home. One of the most important is what type of cleaning you need to be done. Do you have a large array of surfaces to clean? Are there any specific areas that need extra attention? If so, you may choose a cleaner specifically designed for those types of surfaces or tasks.
Another factor to consider is the size and shape of the cleaned area (all types of apartments or condos from small  to big sized 1 1/2, 2 1/2, 3 1/2, 4 1/2, 5 1/2, 6 1/2). Some cleaners are better suited for larger areas, while others are better suited for smaller spaces. Again, it will be important to consider how much space the cleaner will occupy and what type of surface it will use.
The last consideration is price. While quality and size should not be compromised to save money, some cleaners are cheaper than others. Finding a cleaner that offers good value and performs well at a low cost is important.
Top Tips For Getting Your House Ready to Sell
If you're considering selling your home, it's important to have the right tips and advice. And that's where we come in! We'll take care of everything from prepping your house for an open house or listing pictures to making sure it looks its best when people see it. Plus, we'll always keep our standards high so you can be confident that you're getting top-notch service. Ready to sell? Let us help!
You can do a few things to make your home more sale-friendly, and we'll list them below. But first, it's important to understand what buyers want. To get the best results when selling your home, follow these tips:
Make sure your home is clean and free of clutter – This will show that you're organized and take care of business.
Brighten any dark spaces – Add fixtures or paint colours that reflect light (rather than conceal it).
Choose comfortable furniture – Buy pieces that are in keeping with the style of your home but also comfortable for visitors to sit in for long periods of time.
Make sure all appliances are operational – If there's anything wrong with any appliances in the house, be honest about it! A broken oven won't look good on a potential buyer's inspection report, no matter how well you've cleaned the kitchen!
How Much Does It Cost to Hire a Professional Cleaning Service in Ottawa?
There are many reasons why having a professional cleaning service in Ottawa is important. Not only will they be able to clean your home to your standards, but they will also be meticulous in their work. This means that not only will your home look great after they've finished, but it will also smell great!
At Just Like New, we offer a wide range of services, so whether you're pre-listing for an upcoming sale or just want your home looking its best for open house day, we can help. Contact us today, and let us show you what we're capable of!
Our rates start at just $32 per hour, and we always offer a free consultation to let you know what services we can provide. We understand that everyone's budget is different, so we have a range of packages that fit every need. So whether you want one hour of service or eight hours, we can work with you to find the best option for your home and wallet!
Signs You Need to Call a Professional Cleaner Immediately
If you find yourself struggling to clean your home regularly, or if you're not happy with the results, it may be time to call in a professional cleaner. A professional cleaner can provide many benefits that can improve your life in numerous ways.
For example, cleaning is often seen as a time-consuming task, but with the help of a professional cleaner, this can be eliminated. In addition, professional cleaners are trained to use safe and effective cleaning products which will not harm your health. This means you can spend more time enjoying your family and friends instead of worrying about cleaning products harming your furniture or carpets.
Another benefit is that having a professional cleaner can make you feel more confident when hosting guests. If your home is in poor condition, guests may feel uncomfortable staying and may even decide not to come over again. By having someone clean for you every few weeks (or even monthly), you'll be able to maintain good living conditions while offering visitors access when they want it.
To Conclude
If you're selling your home, it's important to ensure it's clean and presentable. The best way to do this is to hire a professional cleaner who can clean your home to your standards. At  The Ottawa Cleaners, we pride ourselves on our attention to detail and meticulousness. We will ensure your home is ready for sale in no time! Contact us today for a free consultation.
Your home is one of the biggest investments you'll ever make. So when it comes time to sell, you want to ensure you're getting the most out of it. A professional cleaning service like Clean Ottawa can help you do just that! We'll ensure your home is cleaned from top to bottom and looks its best before putting it on the market. Contact us today for a free consultation!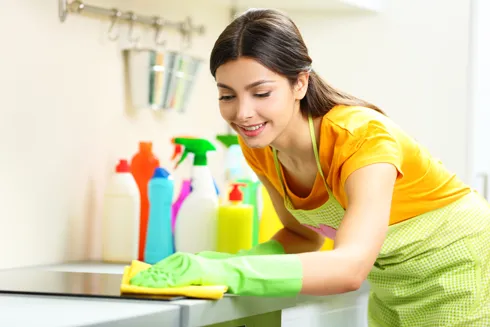 Keeping a workspace clean and organized is crucial for the success of any business. However, when it comes to maintaining a pristine office environment, the terms commercial office cleaning and janitorial services are often used interchangeably, leading to confusion. While both serve the purpose of keeping workplaces clean, there are distinct differences between these two types of services. Understanding these distinctions is essential for businesses looking to make informed decisions about their cleaning needs. In this article, we will...
Our Commercial and Residential Cleaning Services
Looking for a reliable cleaning service in Ottawa? Our maids cleaners offer top-quality commercial and residential cleaning services at competitive rates. Our team of experienced professionals are background-checked and highly trained. We use eco-friendly products and the latest cleaning technologies. Contact us today for a free estimate!
Summary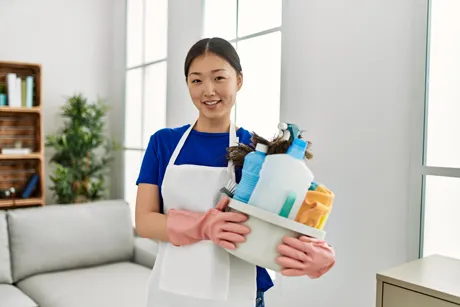 Article Name
Ottawa cleaning services before selling your home ®
Description
Looking for cleaning services in Ottawa before selling your home? We can help! Our team of professional cleaners will make sure your home is spotless and ready for showings. We understand the importance of first impressions, so we will work hard to make sure your home is looking its best. Contact us today for a free quote!
Author
Publisher Name
Publisher Logo