School and Daycare Cleaning Services
Are you looking for a school or daycare cleaning service? The Ottawa Cleaners offers a wide range of commercial cleaning and disinfecting services that are designed to keep your school or daycare clean and safe. We have a team of experienced and certified professionals who are dedicated to providing the best possible service to our clients. Contact us today to learn more about our services.
The Ottawa Cleaners can help to maintain a clean and healthy environment in any type of educational facility. Whether it's preschools, schools, colleges, universities, daycare centers, tutoring centers or other institutions, a safe and secure environment for learning is best when it' s clean and healthy.
Commercial cleaning services can help to remove debris and bacteria from surfaces, help to keep classrooms tidy and organized, remove odors from kitchens or bathrooms, and more. By keeping the environment in these types of institutions clean and healthy, students are able to focus on their studies without having to worry about environmental distractions. This is an important service that can be provided by commercial cleaning companies at affordable prices.
Are you looking for school or daycare cleaning services?
We can help! We offer top-quality cleaning services for schools and daycares. We know how important it is to keep these facilities clean and safe for children. We offer a variety of services to meet your needs.
Daycare Cleaning Checklist
Keeping the daycare clean can be a daunting task. Our team of experts at The Ottawa Cleaners are well-equipped to handle any type of cleaning task, and we will make sure that the school environment is left completely free from any dirt, dust or other contaminants. Contact us today to learn more about our School Cleaning Services in Old Ottawa, Gloucester, Rockcliffe Park, Vanier, Cumberland, Carleton, Osgoode, Rideau, Goulbourn, Kanata, South March, Bells Corners, Bridlewood-Emerland Meadows, Stittsville, Goulbourn, Centrepointe, Bayshore, Nepean, Barrhaven, Manotick, Greenboro, Arnprior, Gatineau, Orleans, Chapel Hill South, Avalon, Fallingbrook, Cumberland, Martin's Corners, Summerside, Queenswood Heights, Embrun, Brisson, Russell, Greely, Ficko, Munster Navan, Richmond, Carleton Place, Montreal, Laval, North Shore, Longueuil, North Shore, Québec, Lévis, Trois-Rivières and surrounding areas.
A daycare checklist ensures that you don't neglect or forget an area during cleaning. It is important to have a well-organized cleaning routine, in order to avoid any potential accidents or injuries. By following a daycare regular cleaning checklist, you can make sure that all of the areas in your facility are properly cleaned.
Some common items on a daycare checklist include:
Check for dirty surfaces and windowsills
Clean floors and surfaces around play equipment
Vacuum carpet
Dust furniture
Clean Daycare entrance
Wash and disinfect door glass
Clean the lockers
Clean the benches of the lockers
Wash and disinfect windows of doors, divisions and fences
Dust the devices lighting, frames, horizontal blinds, moldings, skirting boards, door and window frames, etc

Dust off all walls, ceilings and surfaces
Dust all horizontal surfaces of desks, chairs, tables and other furniture
Remove any spider webs

Clean storage room
Deep clean washrooms
Clean and disinfect shelves, closets, storage containers
Clean bathrooms and changing rooms
Sweep and mop all hard floors with disinfectant

Fill and clean the dispensers of paper towels, toilet paper and soap
Empty trash and recycling bins
Call us today for a free consultation on our comprehensive daycare cleaning services.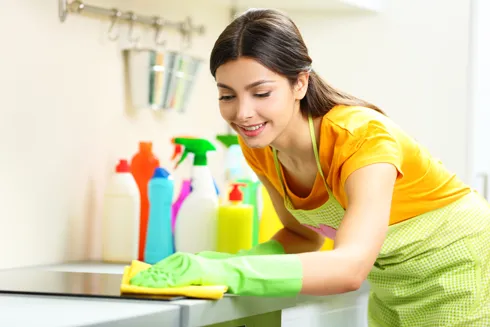 Regular Cleaning
Our regular cleaning service will take care of your home cleaning needs.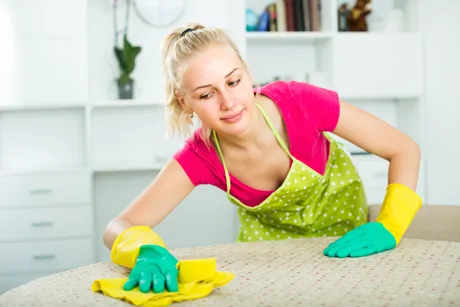 House Cleaning
Our maids cleaners offer both occasional and recurring cleanings.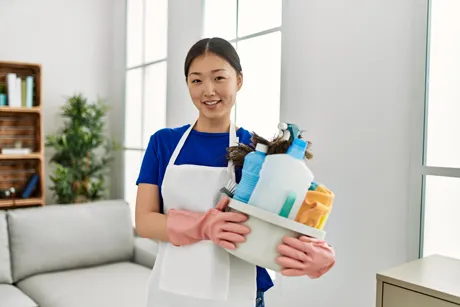 Apartment Cleaning
Reliable and efficient apartment and condo cleaning services throughout Ottawa.
100% Satisfaction Guarantee
We fully understand the fast pace of life. That's why we offer customized cleaning services that fit the needs of your home or office, whether it's a weekly, bi-weekly, monthly or one-time cleaning. All of our maids cleaners are covered by liability insurance and we guarantee the quality of the cleaning performed. Let us take care of your housework and you can concentrate on your other activities.
Simply fill out the form below and we'll instantly email you a quote.