The best tips and tricks for cleaning your kitchen
SummaryArticle NameThe best tips and tricks for cleaning your kitchen ®DescriptionFrom scrubbing your sinks to getting rid of…
Looking for some tips on how to keep your kitchen clean? Check out our blog for the best tips and tricks on how to clean your kitchen quickly and easily. From cleaning the stovetop to getting rid of those pesky stains, we've got you covered.
If you enjoy cooking and eating in your kitchen, then you know that it can be a great place to relax and decompress. However, if your kitchen is not kept clean, it can become a messy and unpleasant space.
Most people would agree that a clean and organized kitchen is a welcoming space. Not only does it make cooking and cleaning more efficient, but it also gives the person cooking in the kitchen a sense of control over their environment. However, many kitchens are not always kept clean. This can lead to a messy and unpleasant space, which can be frustrating for the cook as well as guests who visit. Fortunately, there are many ways to keep your kitchen clean without having to spend hours scrubbing floors or wiping down surfaces. Some of these methods include using green cleaning products and techniques.
Using green cleaning products can help you keep your kitchen clean without having to use harsh chemicals or scrubbing agents. For example, using lemon juice or vinegar  on dirty surfaces will help remove dirt and grime while leaving behind a fresh scent. Additionally, using eco-friendly detergents like biodegradable soap will also help reduce environmental waste while keeping your kitchen clean ?
By taking some simple steps such as using green cleaning products and techniques, you can ensure that your kitchen remains clean while minimizing environmental waste ?
There are many ways to clean a kitchen, but some are better than others. Here are some tips to help you clean your kitchen the right way: 
Start with a clean slate. Make sure everything is cleaned before starting to scrub. This includes arranging all of the dishes and appliances in the cabinets, cleaning up spills and messes, and wiping down surfaces.
Use a mild cleaner. Many cleaners can damage surfaces if used excessively, so it's important to use one that is gentle on your cookware, countertops, and other surfaces. For general cleaning tasks like scrubbing cabinets or floors, use water and a little dish soap; for tougher stains or deep-cleaning work try using a vinegar or citrus-based cleaner.
Get creative with your cleaning supplies. If you don't have access to specialty cleaners or want to save money try using items you may already have around the house such as baking soda for scrubbing hard-to-reach places or white vinegar for freshening up countertops and windowsills.
Follow these tips religiously and your kitchen will be sparkling clean in no time!
Don't spend all day cleaning your kitchen! With our tips and tricks, you can get it done in no time. From scrubbing your sinks to getting rid of tough stains, we've got you covered. So what are you waiting for? Get cleaning!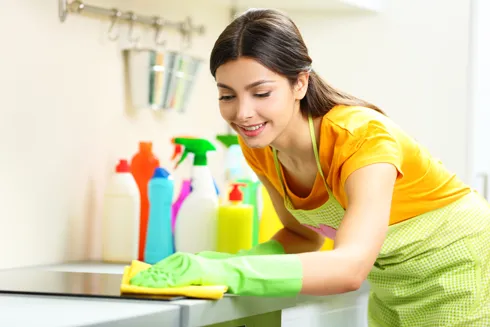 Keeping a workspace clean and organized is crucial for the success of any business. However, when it comes to maintaining a pristine office environment, the terms commercial office cleaning and janitorial services are often used interchangeably, leading to confusion. While both serve the purpose of keeping workplaces clean, there are distinct differences between these two types of services. Understanding these distinctions is essential for businesses looking to make informed decisions about their cleaning needs. In this article, we will...
Our Commercial and Residential Cleaning Services
Looking for a reliable cleaning service in Ottawa? Our maids cleaners offer top-quality commercial and residential cleaning services at competitive rates. Our team of experienced professionals are background-checked and highly trained. We use eco-friendly products and the latest cleaning technologies. Contact us today for a free estimate!
Summary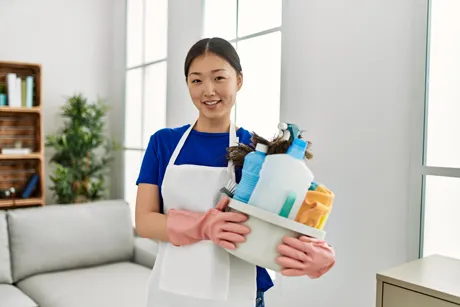 Article Name
The best tips and tricks for cleaning your kitchen ®
Description
From scrubbing your sinks to getting rid of tough stains, here are the best tips and tricks for cleaning your kitchen. With these helpful tips, your kitchen will be clean and sparkling in no time!
Author
Publisher Name
Publisher Logo