Why Hire A Home Maid Cleaner?
SummaryArticle NameWhy Hire A Home Maid Cleaner? ®DescriptionHome Maids provides the highest level of professional cleaning services. Our…
Keeping a clean and tidy home is essential for maintaining a healthy and comfortable living environment. However, for many people, keeping up with household cleaning can be challenging due to busy schedules, physical limitations, or simply a lack of interest. That's where a home maid cleaner can come in. Here are some reasons why you might consider hiring a home maid cleaner.
One of the primary benefits of hiring a home maid cleaner is the professional cleaning services they offer. A housekeeper is trained and experienced in cleaning various surfaces and materials, ensuring that your home is thoroughly deep cleaned and sanitized. They also have access to professional-grade cleaning products and equipment, which can lead to a deeper and more effective clean.
Save Time and Energy
Cleaning your home can be a time-consuming and physically demanding task, especially if you have a large home or busy schedule. By hiring a home maid cleaner, you can free up your time and energy for other activities, such as spending time with family or pursuing hobbies.
The Ottawa Cleaners offers customizable cleaning services tailored to your specific needs and preferences. You can choose the frequency of cleaning, specific areas to focus on, and any additional tasks you would like to be completed. This ensures that your home is cleaned according to your standards and requirements.
Consistent Cleaning Schedule
Consistency is key when it comes to maintaining a clean and healthy home. Hiring a house maid cleaner ensures that your home is cleaned on a regular basis, whether it's weekly, bi-weekly, or monthly. This helps to prevent the buildup of dirt and dust, which can have negative effects on your health.
Improved Indoor Air Quality
A clean home has better indoor air quality, which can have significant benefits for your health. A maid cleaner can remove allergens, dust, and other pollutants from your home, leading to improved air quality and reducing the risk of respiratory problems.
In conclusion, hiring a housekeeper maid cleaner can be a wise investment for those who value a clean and healthy living environment but struggle to keep up with household cleaning tasks. With their professional expertise, customizable services, and consistent cleaning schedules, a home maid cleaner can help you achieve a clean and comfortable home without the time and effort required to do it yourself in Montreal, Ottawa, Gatineau, Quebec, Downtown Ottawa, Old Ottawa South, Old Ottawa East, New Edinburgh, Rockcliffe Park, Manor Park, Sandy Hill, Byward Market, Sandy Hill, Alta Vista, Center Town, Lower Town, Hintonburg, Civic Hospital, Gloucester, Osgood, Rockland, Cumberland, Orleans, Navan, The Glebe, Westboro, Tunney's Pasture, Lebreton Flats, Vanier, Russel, Embrun, Metcalfe, Greely, and Manotick.
Hiring a home maid cleaner can be quite convenient for many people. However, with the rise of more and more companies offering the same service, deciding which company to hire can be quite a challenge. This article discusses why you should hire The Ottawa Cleaners.
Our Maids Services is a Professional Maid Cleaning Company in Ottawa that offers full home cleaning services to those who want to be free of housework. We offer – House Cleaning: Residential & Commercial – One time Cleaning – Periodic
With the holidays and the upcoming winter months, a lot of people are thinking about how to get their home ready for the cold weather. If you are one of those people, you may be wondering what the difference is between deep cleaning and regular cleaning. The short answer is that deep cleaning is typically a more intense and thorough cleaning to completely restore a home to its former state. Regular cleaning, on the other hand, is the everyday cleaning that keeps your home clean and free of dirt, grime, and other contaminants.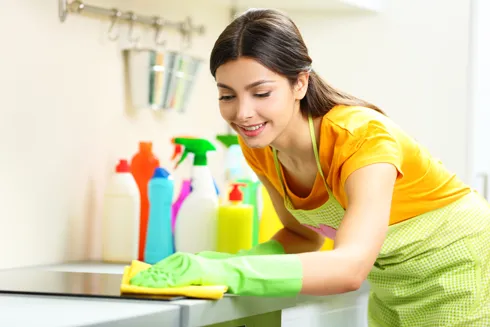 Keeping a workspace clean and organized is crucial for the success of any business. However, when it comes to maintaining a pristine office environment, the terms commercial office cleaning and janitorial services are often used interchangeably, leading to confusion. While both serve the purpose of keeping workplaces clean, there are distinct differences between these two types of services. Understanding these distinctions is essential for businesses looking to make informed decisions about their cleaning needs. In this article, we will...
Our Commercial and Residential Cleaning Services
Looking for a reliable cleaning service in Ottawa? Our maids cleaners offer top-quality commercial and residential cleaning services at competitive rates. Our team of experienced professionals are background-checked and highly trained. We use eco-friendly products and the latest cleaning technologies. Contact us today for a free estimate!
Summary
Article Name
Why Hire A Home Maid Cleaner? ®
Description
Home Maids provides the highest level of professional cleaning services. Our cleaners are trained and vetted with thorough background checks and drug testing before they ever step foot in your home.
Author
Publisher Name
Publisher Logo